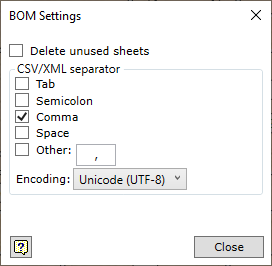 Delete unused sheets - activates the option that allows deleting Sheets from the final BOM. For example, the model does not contain parts made of multilayer boards. In this case, the sheet that contains BOM for multilayer parts is deleted and is not included in the final BOM.
CSV separator - allows defining data separators to be used when generating CSV format files.
Encoding - allows the user to set the coding system, where the derived CSV file has to be created.