---
Design procedure of composite parts requires following a certain order of using the Autodesk Inventor functionality.
Design procedure of composite parts
To describe the design procedure, we will be using a thickened desktop part as an example.
1.

Design a workpiece assembly comprised of individual workpiece parts. The appropriate

Woodwork for Inventor

materials have to be assigned to these parts.
Note: for clearer representation, parts in the right-hand image are shown slightly moved from their actual positions in the assembly.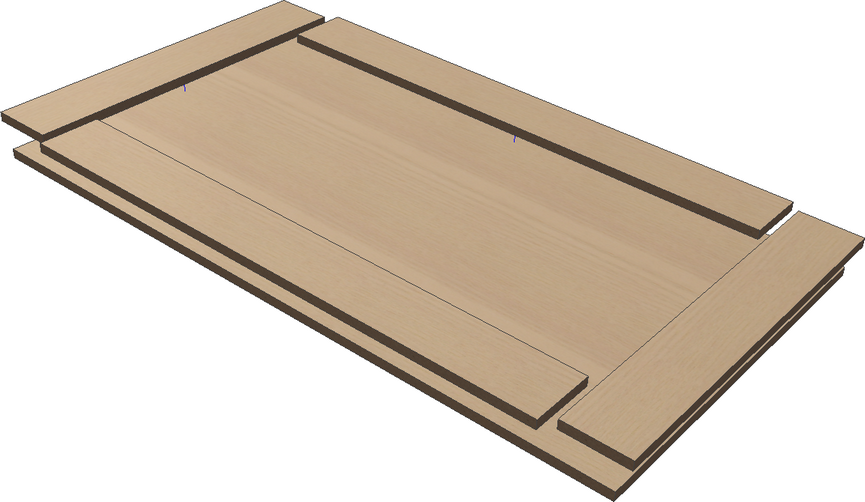 Assembly of workpieces which will be converted into a part using the Derive command
2.

Create a new part and

Derive

the designed assembly into it.
| | |
| --- | --- |
| 3. | Now you can carry out additional design procedures. For example, reduce the part (calibration in the production process) or round the corners (creating the final shape of the desktop). |
4.

The part has to be assigned with

Woodwork for Inventor

material. Depending on the material assigned, the size of the part will be calculated and it will be included in one of the tables when generating the specification. The initial

Woodwork for Inventor

database includes a

Glued Workpiece

material. This material should be assigned. It is also possible to assign edge band, veneer or paint.
Now, Woodwork for Inventor add-on will interpret the part as a part with composite workpiece.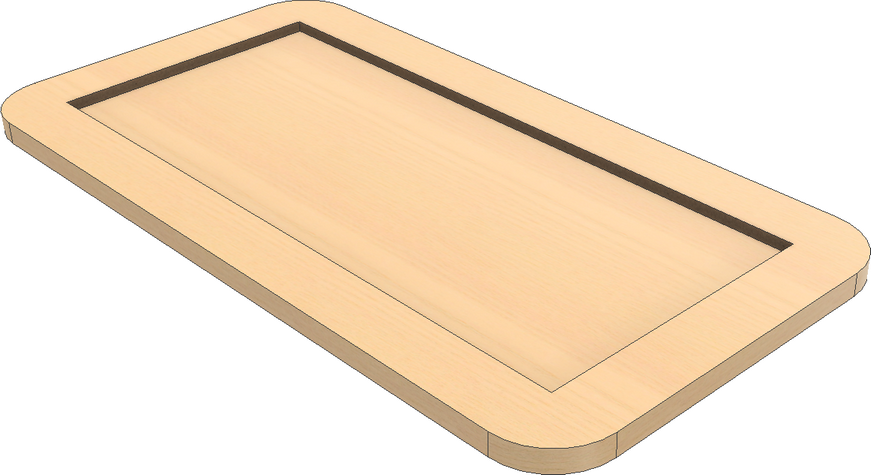 Assembly of workpieces turned into a composite part using the Derive command. If necessary, the shape can be additionally adjusted. For example, corners can be rounded.
TIP: In cases where, for example, the workpiece is glued from pieces of laminated board, they carry with them their color. Unfortunately, in such event, materials assigned in the Woodwork for Inventor environment take over the color and the previous color of workpieces is removed. This does not affect the calculation of materials in the specification, but to make the part in the model look as realistic as possible, the Appearance of individual surfaces needs to be changed manually using the Autodesk Inventor tools.