---
The command changes the names of the nodes represented in the side browser. This improves navigation in the content of the designed product. The constructor is able to indicate which iProperty component tab fields he wants to see in the node name.
To open the command, go to:
Woodwork Design –> Visibility Control –> Nodes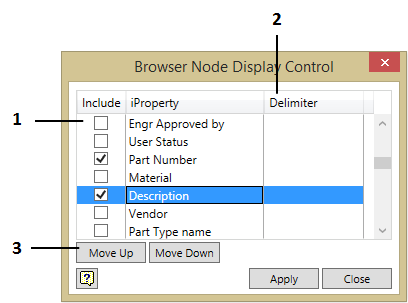 1. Selecting fields to be included.
2. Selecting the delimiter character between the displayed fields.
3. Values display ordering of the side browser node.
Important! Node names with "@" as prefix do not respond to the command.