---
The command is intended for setting the parameters of the automatically plotted drawing bundle and save them as settings in the (*idw) file. Such a file including the saved parameters becomes a template which can be selected when performing automatic plotting of the drawing bundle. The command can be started only after opening a drawing file and when working in the Autodesk Inventor drawing environment.
To open the command, go to:
Woodwork Design –> Setup -> Auto Plot Setup

This will open a dialog box divided into two parts: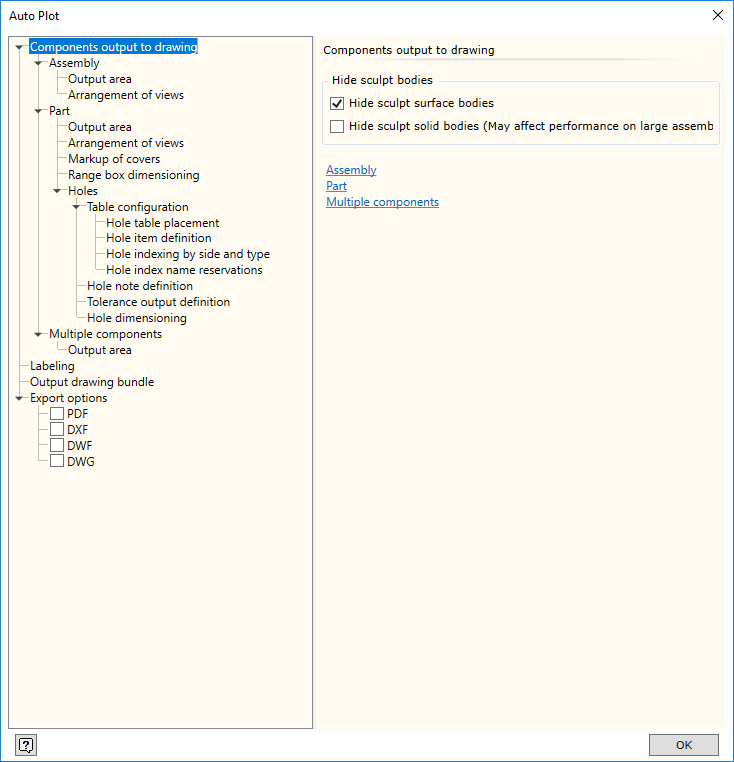 On the left side of the window, you will find a tree menu. It contains logically interlinked template configuration options. By selecting various options in the menu using the cursor, you will open the appropriate dialog boxes on the right side of the window, where you can configure operating parameters of the selected option.