The figure below shows the navigation in the Assembly Copier command.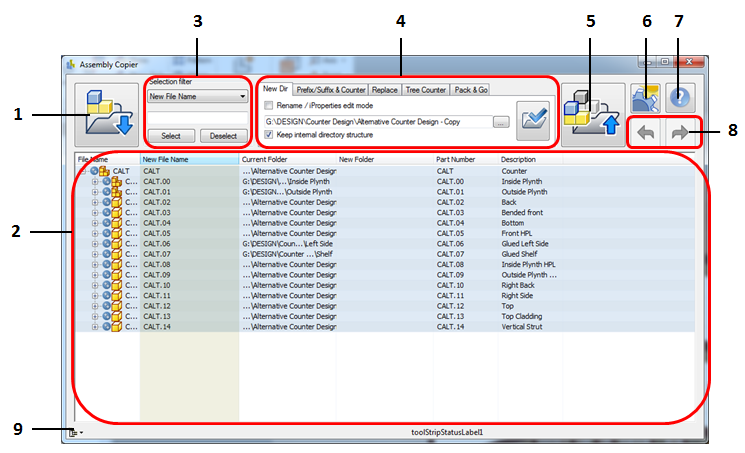 Assembly Copier window
In the program window you can see the following commands and functional areas:
1. Autodesk Inventor assembly file (*.iam) opening command.
2. Window for representing the opened assembly content.
3. Filtering option selection area for the nodes of the opened assembly.
4. Selection area for copying location and renaming methods and their options
5. Copy/rename start command.
6. Opening the copying options selection window.
7. Help button.
8. Undo and redo commands.
9. Changing assembly representation in the content window. You can switch between structural and list representations of the assembly.