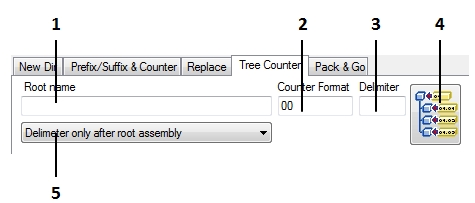 If you select this tab, you can automatically number items based on the assembly hierarchy. As seen in the example below, each assembly level is numbered in sequential order based on the parent component number.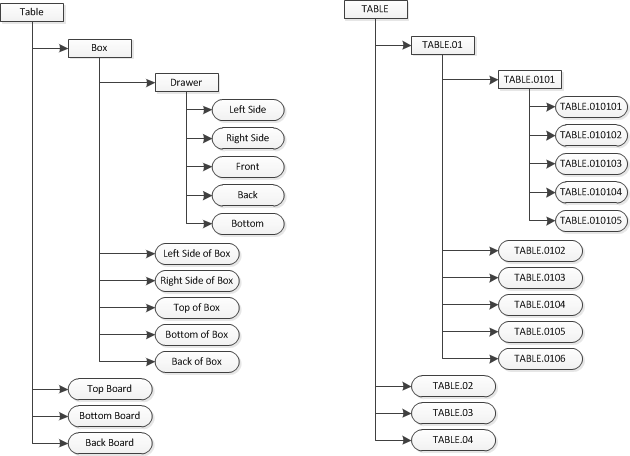 1. Root name - new name of the highest level component.
2. Counter Format - counter start number.
3. Delimiter – delimiting character between hierarchy levels. The character is placed depending on the delimiter character placement conditions (see point 5 below)
4. Starting the renaming process by assigning hierarchy names.
5. Delimiter character placement conditions. There are three available options:
a. Without delimiter - the delimiter is not placed.
b. Delimiter only after root assembly - the delimiter is placed only after the new name of the highest level component.
c. Delimiter for each subassembly - the delimiter is placed after each number level. For example, in the given example, the new name of the lowest level component would look like this: TABLE.01.01.01