All keywords used in holes tables are roughly classified into regular and combined keywords. Regular keywords retrieve hole information and export it to the table or a combined keyword. While combined keywords are used in cases where merged information retrieved by several keywords has to be exported to a column and information about different hole types has to be exported to the same column.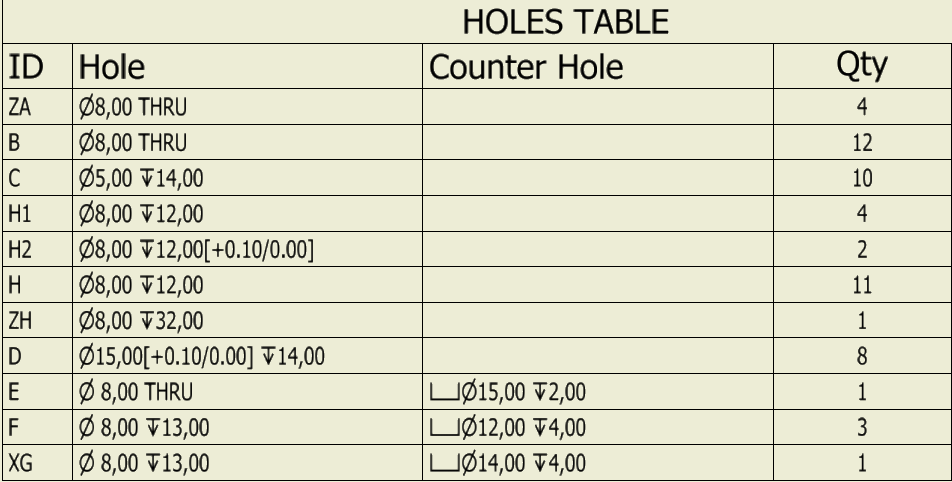 For example, we want to export merged information about the hole diameter, diameter tolerance and depth "n8.0[+0.1/-0.1]x12.00". As you can see from the example, the keyword includes diameter, depth and tolerance values and special characters. Such keyword has to be used due to different rules of hole description applied by different companies, hole type, etc. To meet such requirements, combined keywords are used. Such keywords can include special characters, several other keywords. When such keywords are used in a table or hole note, information retrieved by several keywords is merged and presented as a single entry.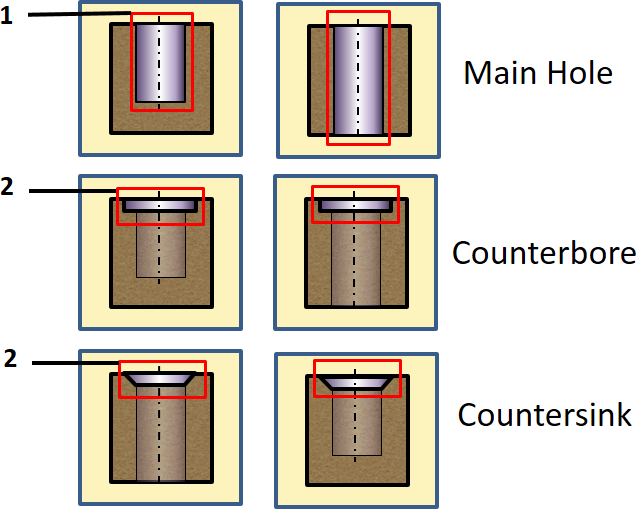 Composite holes can be roughly classified into:
Woodwork for Inventor offers the possibility to configure these keywords according to your needs. This is done by combining the above regular keywords and text into a single combined keyword template. Such combined keyword template is created for each hole type. When Auto Plot command is started, holes interpreter recognizes the hole type and applies the appropriate combined hole template accordingly. If such template is already included in the holes table template, hole parameters are exported to the table or hole note within the drawing.
▪

<HNOTE>:

is used to describe the shape of any hole.
▪

<MHDESC>:

is used to describe the Main Hole parameters.
▪

<CHDESC>:

is used to describe the Counter Hole parameters.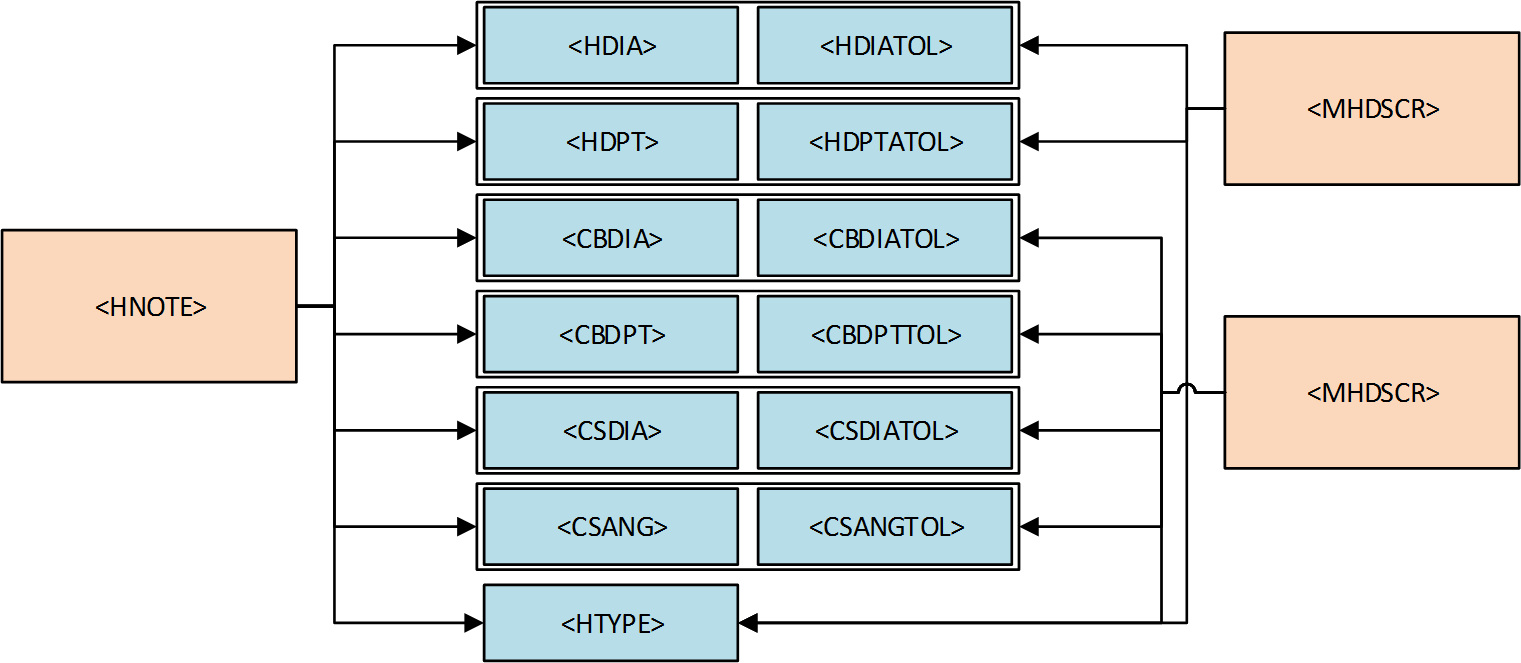 Diagram – keywords that may be included in combined keywords
For more information about creating combined keywords, click here.