The oversize control menu will appear.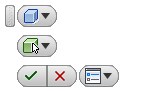 Select the Fill Material Oversize command for changing the size of the fill material workpiece.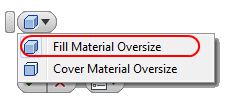 The command is in standby mode. Now you have to select a component to which Woodwork for Inventor material is assigned. You then have to select a desktop. Woodwork for Inventor, taking into account the set grain direction, automatically visualizes the workpiece of the fill material component.
Assign the same oversize of 20 mm to all edges. Enter the oversize value and click the button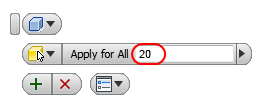 Additional oversizes are added to the desktop workpiece.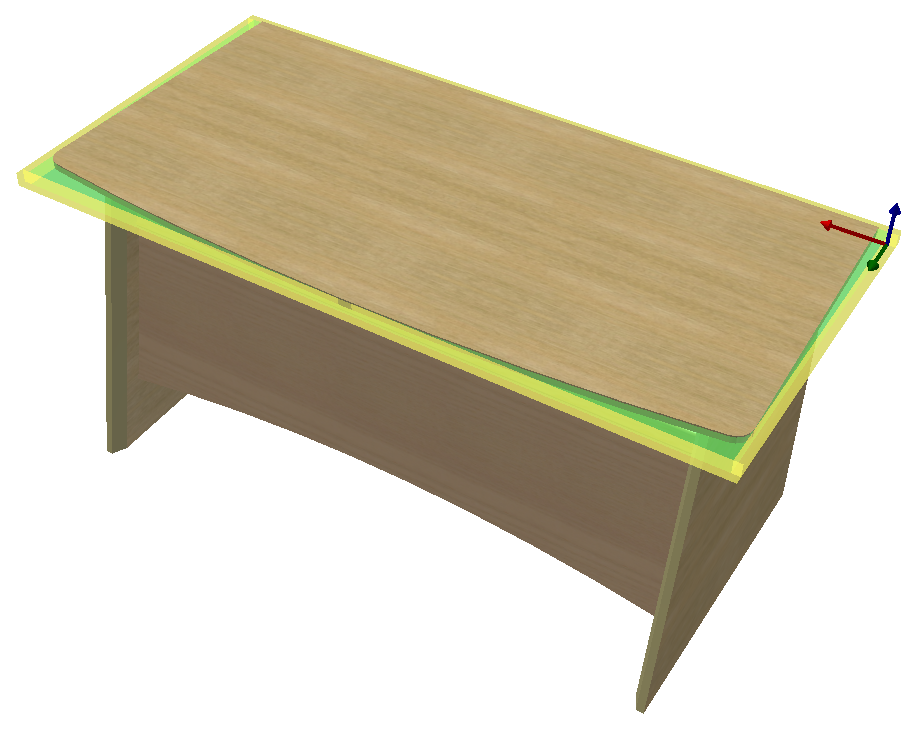 Without closing the Fill Material Oversize, remove the oversize from the back of the table. Using the cursor, select the oversize your want to reduce and enter value 0 in the oversize value field. Click the

button.
After you have performed this action, the oversize will be removed from the back of the desktop.