Woodwork CAM -> Mill

A dialog window of the Mill command will appear: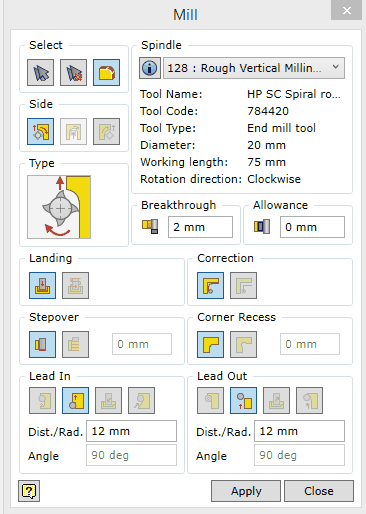 In the Spindle space, select the "128:Rough Vertical Milling. D=20 mm. CW" tool from the drop-down list as shown in the figure below.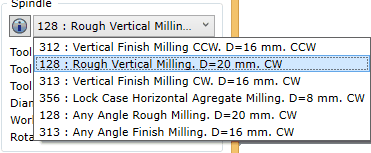 Set the rest of the options as shown in the Mill command dialog window provided in the figure above. Here you can find information about the available Mill command setting options and their explanation.
Click the button for the automatic selection of millable contours

. The command will then automatically select the part geometry suitable for performing the milling operation.
For more information about geometry selection for the Mill command, click here.
Click the "Apply" button. As with the previous operations, you will see that a Mill operation has been created in the Top face. If you place the cursor over it and expand it, in the graphic view you will see a tool trajectory that has been created.
Move the cursor over the Mill operation node Lead In trajectory and click a few times. In the screen, you will see a lead in trajectory edit menu.
Click the drop-down list button and select the Arc approach option from the list. Then click the "Apply" button.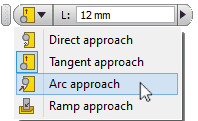 You will notice changes in the lead in trajectory of the tool.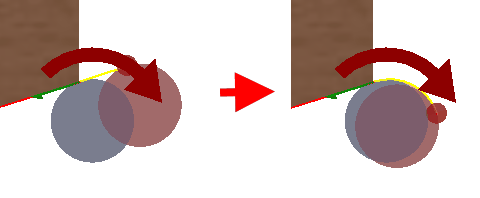 If you choose Tangent approach following the same steps, you will restore the previous lead-in trajectory which is suitable for this processing situation.