In most cases of furniture design we can set a constructive axis which defines the position of hardware in furniture. In the 3D modeling process, we can use Autodesk Inventor Work Planes for its description.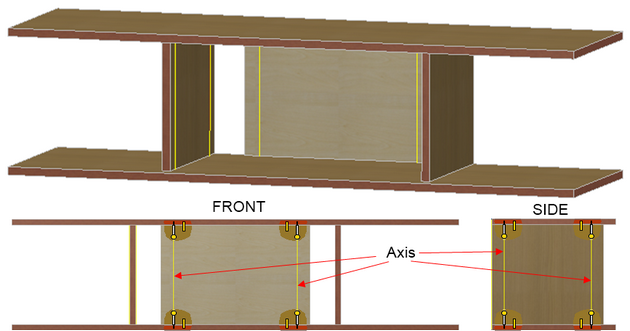 Work Planes as Constructive Axis for hardware place
Woodwork4Inventor implements the hardware attachment function which allows to quickly and conveniently place necessary hardware in the furniture 3D model context. To better understand the idea, let us analyze example how constrains could be set that allow to correctly place the Minifix connector with WoodPin. By applying a constrains in a conventional way, we place the component in a necessary place.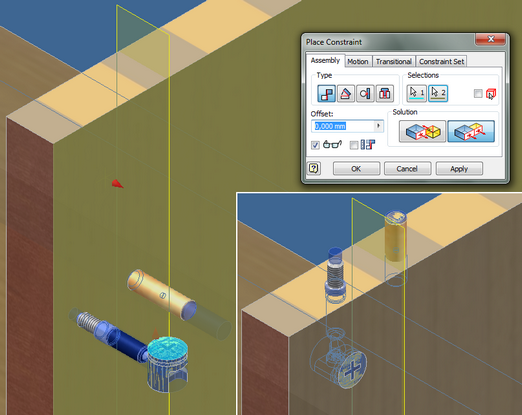 Align Minifix CAM plane with Plate plane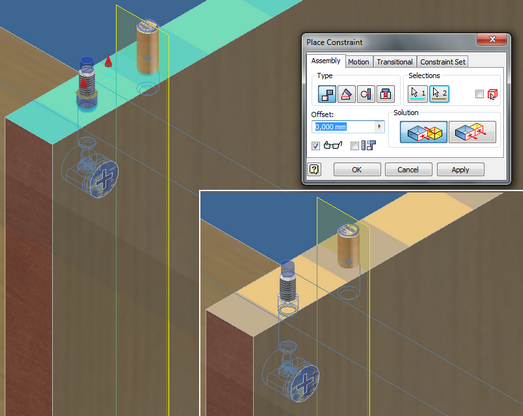 Align conecting bolt step plane with conecting plane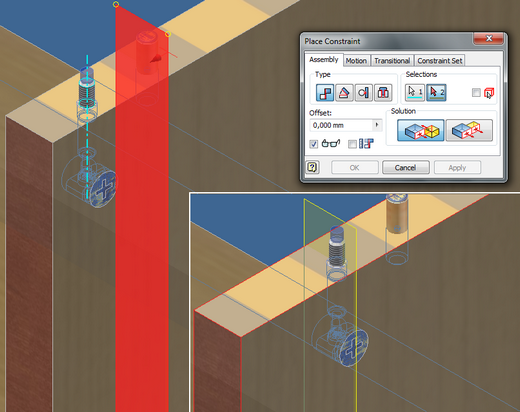 Align connecting bolt Axis with Plane
After applying such constrains, the Minfix CAM connector is correctly placed in the furniture 3D model. It's not difficult to understand, that such constrains can be represented as iMates. The Woodwork4Inventor Hardware attachment interprets iMates on a library component and places it in the right place. You can see how it works topic Hardware attachment command .